A written examination shall examine the trainee's understanding of the theoretical and working knowledge of investigative forensics including administrative documentation, serology, DNA extraction, polymerase chain reaction, STRs, and of the following subject areas: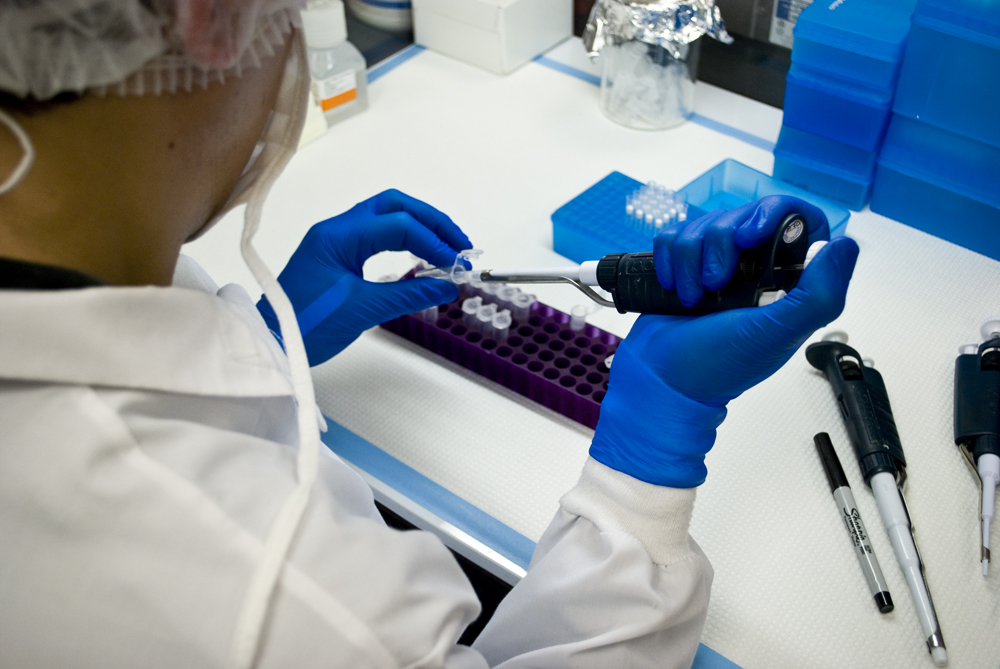 1) Interpretation of electropherograms and the statistics behind STRs
2) Defense of the PCR and STR technology in court.
3) Understanding of population genetics and statistics.
4) Understanding of validation studies.
5) Knowledge of the technical literature associated with the procedures and loci under study.
Individuals must also pass a series of well-defined competency tests.  These examinations are designed to test the student's hands-on ability to consistently analyze DNA from a variety of biological sources.  Proficiency tests will include blood, mixed fluids, and simulated cases. As students become proficient in specific skill (e.g., DNA extraction, DNA quantitation) they will be required to take and pass a proficiency test.  The instructor will then generate a memo certifying their successful completion of the proficiency test. This qualifies the student to then conduct criminal-case analyses.
Simulated court testimony will be used to determine the trainee's ability to provide effective expert opinions and interpretation of their DNA analysis results.  These exercises will be performed under the supervision of the instructor and with the assistance of trained experts experienced with DNA evidence and court testimony.  The objective of these exercises will be to prepare students to produce clear and effective interpretations and opinions on DNA test results.